Perhaps you already know about WordPress.com, but there is a premium alternative called WordPress VIP. There is a long-standing contention about its purpose and features so we intended to weigh in and determine if subscribing to this service is really worth the cost.
Despite its humble beginnings as a mere blogging website, WordPress has managed to penetrate every online industry, growing and continually enhancing user experiences. As a result, WordPress is currently one of the most popular CMS platforms, hosting more than 30 percent of the whole worldwide web.
As for WordPress, there are many versions and alternatives, such as self-hosted WordPress, WordPress.com, WordPress.org, and WordPress VIP, which are to be delved into in this article. In this post, we'll go over what it's about, who it's for, the benefits it provides, and how it differs from the normal self-hosted version.
What Is WordPress VIP?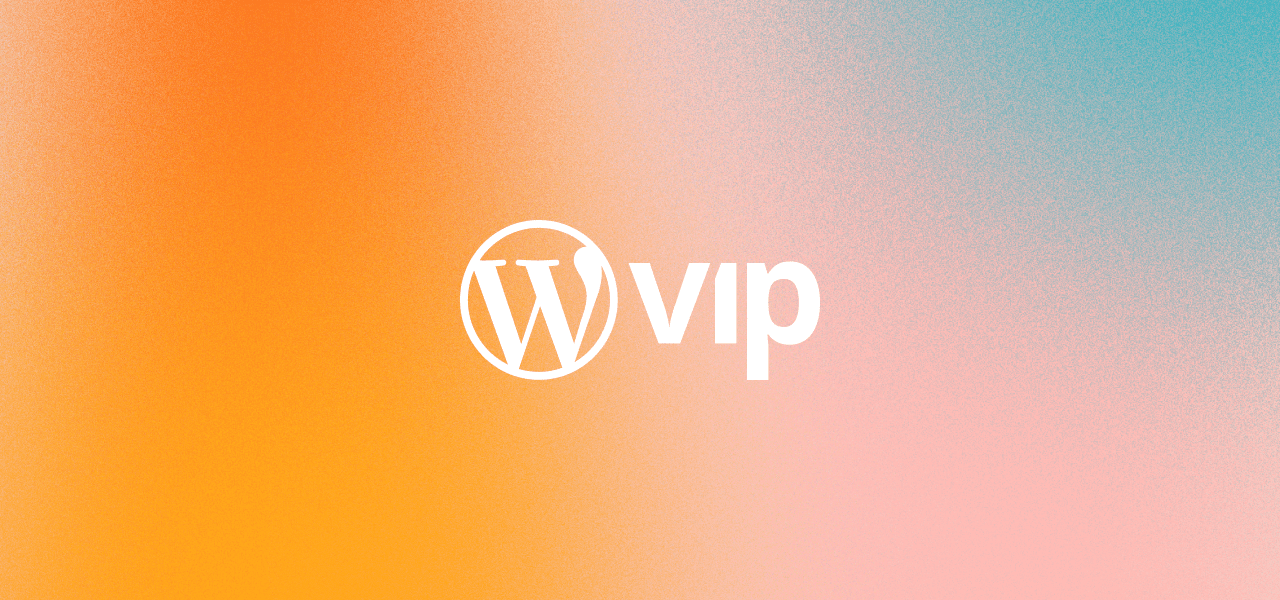 The first step is to learn more about the WordPress VIP service. In a nutshell, it is a managed cloud WordPress hosting service for large size businesses and enterprise organizations. With outstanding versatility, scalability, privacy, and support as well as varied technologies to help you accomplish your business goals, it is a high-end platform designed for high-end users that want a high-end solution. However, unlike self-hosted WordPress sites and WordPress.org, this platform operates on WordPress.com, which is a major distinction..
For the last several years, Automattic, the company behind WordPress, has been offering it as a premium option for WordPress since 2007. It's no secret that WordPress.com currently hosts millions of websites in the world, but WordPress VIP was introduced to provide more freedom and premium features to websites with a greater profile and more traffic. Primarily, it's aimed at websites that generate tens of millions of page hits each month.
Who Needs WordPress VIP?
When it comes to performance and security, WordPress VIP is a strong hosting package built to manage large traffic volumes. It's ideal for huge companies and websites with millions of page visits each month.
Starting at $2,000 per month, WordPress VIP pricing plans may be customized depending on criteria such as expected monthly traffic, the number of applications, customer support requirements, and service level agreement. That is why for corporate sites, it's a good fit because of its price structure and the features that come bundled. Its strong hosting package has been specifically designed to manage large visitor volumes and implement high-level security on the website.
It's important to factor in the cost of downtime and reputational damage if your website fails. Always keep in mind the amount of traffic your website receives and the chance that it may be attacked by dangerous malware.
What Are The Benefits of WordPress VIP?
Using WordPress VIP removes the burden involved with operating a complex, highly congested, content-rich website. As an example, here are a few key benefits of using WordPress.com's VIP service.
Fully Managed WordPress Platform
All aspects of your website are taken care of by WordPress.com VIP. Although it's a big positive, it's not the only one. Being geared towards larger sites, it comes with loads of added, high-end functionality. In order to maintain maximum performance, it automatically runs backups every hour and even core software updates. Besides this, customers may examine and control monitoring data for uptime and performance.
With WordPress VIP, it is like you have a dedicated IT department to take care of everything in your stead like making sure that your website does not experience any downtime and keeping it guarded and safe from malware attacks.
Planning & Training Sessions
A comprehensive planning and strategy review of your website is the first step in any WordPress VIP package. While waiting, the WordPress VIP team will collaborate with your team to assess your requirements and your goals.
If you need help choosing a website theme design and WordPress plugins for your project, you may count on the team's expertise. These people will evaluate every line of code if your theme has already been built. All custom code, including those from third parties, must be compliant with the platform's coding and security requirements.
In addition, they will provide training to your development staff on the platform, as well as on performance and security. As part of this training program, editors, authors, and admins of your website will learn how to use the powerful content management and publishing capabilities of WordPress VIP.
Manual Code Reviews
There is a code review procedure that occurs prior to the deployment of the website. Staff members carefully examine every single line of code before publication to make sure it's working properly. It takes 10 to 15 working days for the website to go live due to the stringent requirements that ensure high-quality coding and high performance.
High Security
All the websites are protected by a custom-built system. In addition, a preventive security system avoids the majority of potential assaults. Encryption ensures that any brute force or other sorts of attacks are effectively blocked.
As previously mentioned, WordPress VIP team manually evaluates every piece of custom code before publishing it online. This feature is performed to defend web pages from possible insecure codes.
Fast and Optimized
Aside from code optimization, you don't have to deal with WordPress VIP plugins and cache or CDN service. The platform is served by a global delivery network of 20 data centers. You may be confident that you'll get the fastest loading speed and the most secure SSL encryption as well as defense from DDOS network threats.
What Are The Main Distinctions Between Hosted WordPress & WordPress VIP?
Let's take a look at the main distinctions between WordPress VIP and a self-hosted WordPress website in order to better grasp the features.
VIP for WordPress
Self-hosted WordPress
Aggressive caching
Auto-scaling is available.
Real-time cron jobs for scheduled postings and tasks
24 hour daily support globally
20 Global Content Delivery Networks (CDN) and data centers
Carefully-reviewed code
Hour-by-hour backup service
Requires installing and configuring plugins to implement caching
Auto-scaling features must be manually configured
Only person or bot visiting the site triggers Cron jobs
Unpredictable response time of your host's support team
Manually configured CloudFront or Cloudflare CDNs 
Not having a code review except if you have a development team or WordPress specialist to do this.
Irregular or manual backups  
Conclusion
All things considered, WordPress VIP is a great foundation for high-traffic websites. Although customization and the addition of third-party themes and plugins are limited, the security level is exceptionally strong. In comparison to other self-hosted sites, the cost may seem a bit high.
To be fair, given the level of flexibility and scalability, they offer a price that is reasonable. This is the ideal choice for sites with at least a few million page visits per month, as it can also manage large traffic surges easily.