As a part of Saran Enterprises, SSportPlus is the leading cross-streaming platform for Premier League, Serie A, La Liga, NBA, F1, UFC, and NFL in Turkey. SSportPlus offers live streaming through Samsung, LG, Vestel, Arçelik, Beko, Grundig, Altus branded Smart TVs, TVs using Android TV operating system, Apple TV, and Google Chromecast as well using AirPlay feature of their mobile devices.
Offering registrations from their website, a fast-performing website with high conversion rates are crucial for the success of the brand.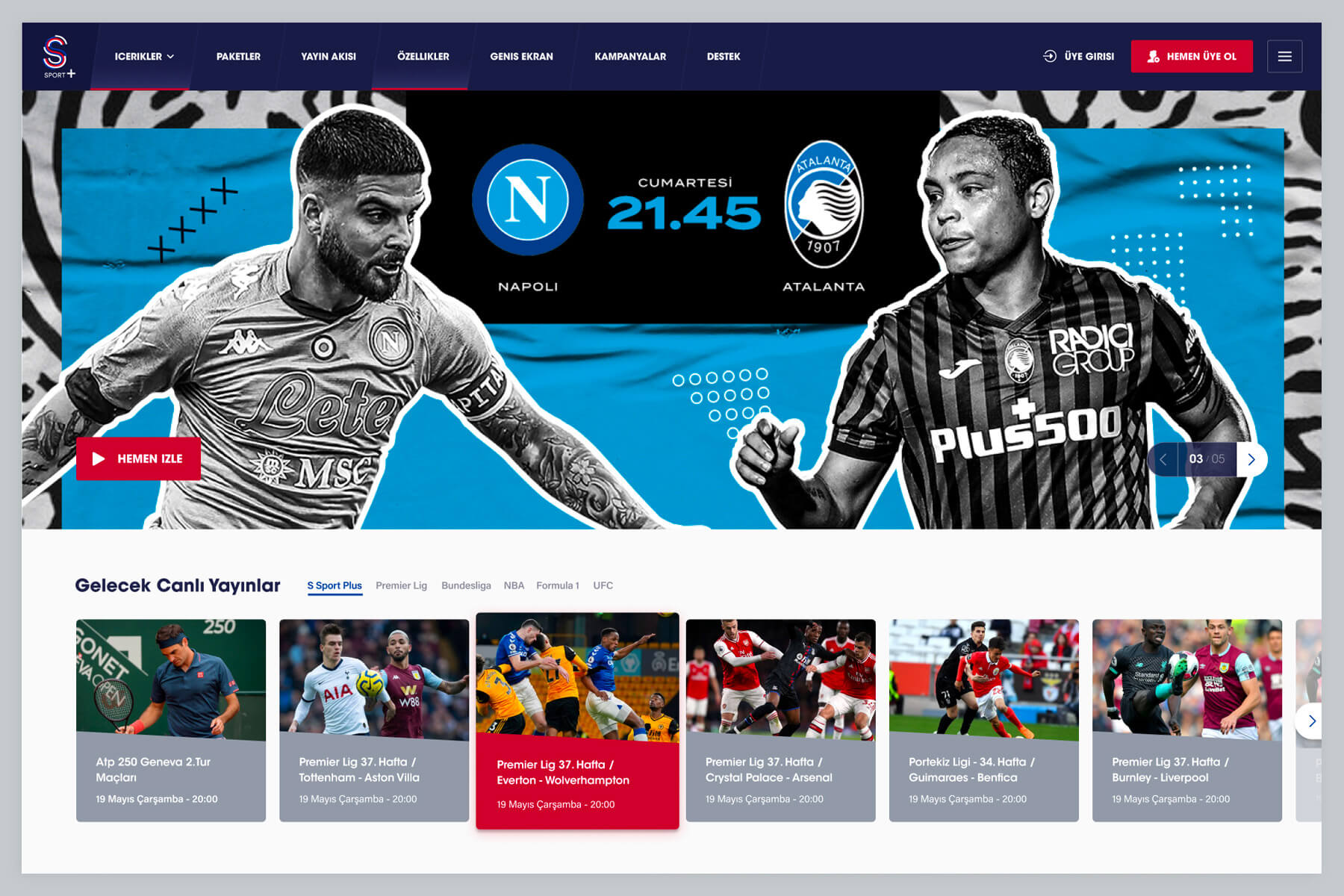 We kicked off the project with a thorough strategy, discovery, and a definition phase involving all the key business stakeholders to create a streamlined and clear strategy for the project, and ensure the project could be delivered against its strategic objectives.
Before we started working with SSportplus, their website was slow, lacking flexibility and missing design & UX consistency, and failing to portray meaningful information to the visitors. The page builder plugin used to power their CMS had taken them as far as it could, causing performance & SEO issues.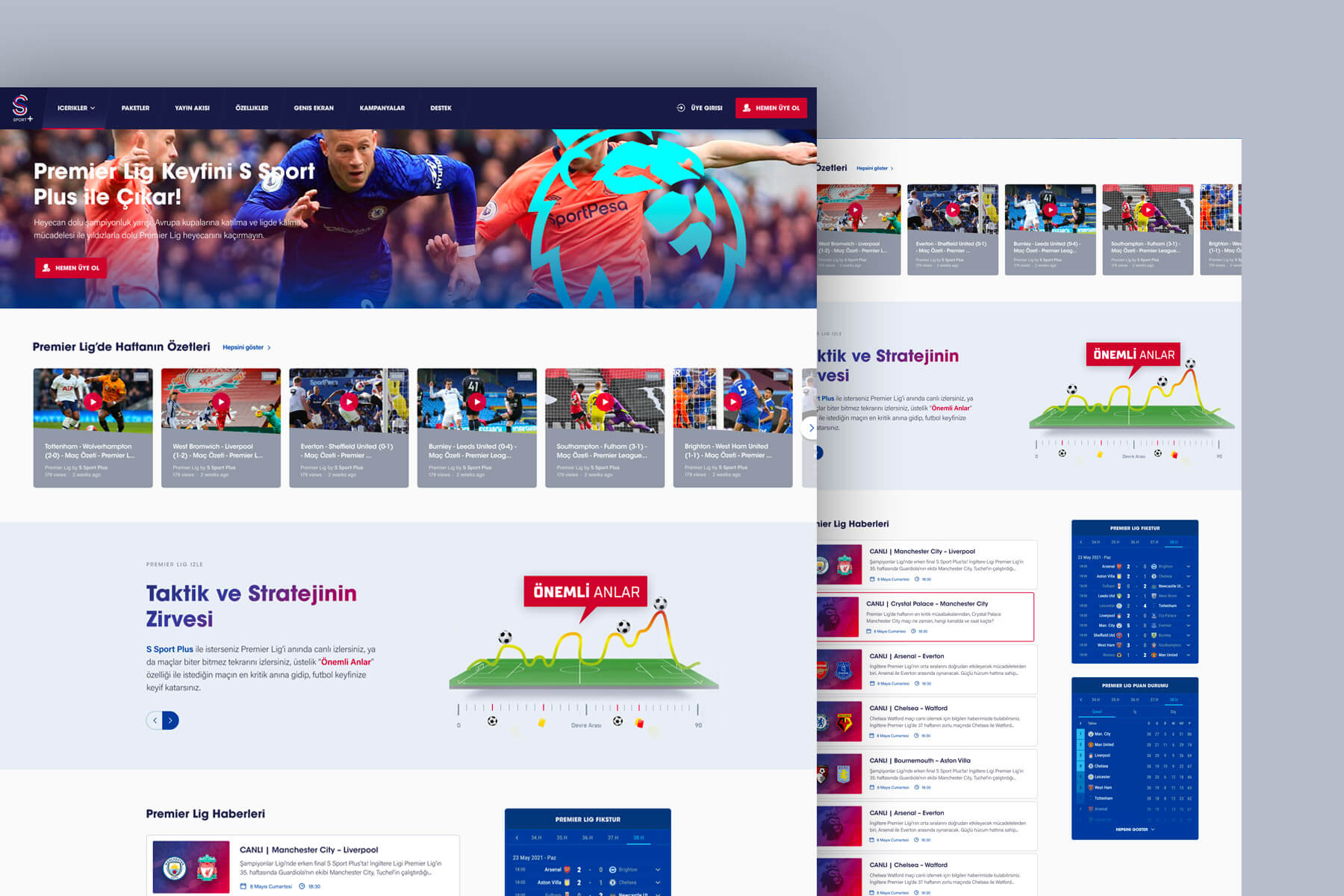 We redeveloped the SSportPlus.com website from the ground up, partnering closely with their internal design teams and other SEO and marketing agencies involved with the mobile applications.
We built a powerful content hub with data feeds connected to their application and 3rd party APIs as well as modularizing these feeds into Gutenberg blocks to be used throughout the website and landing pages.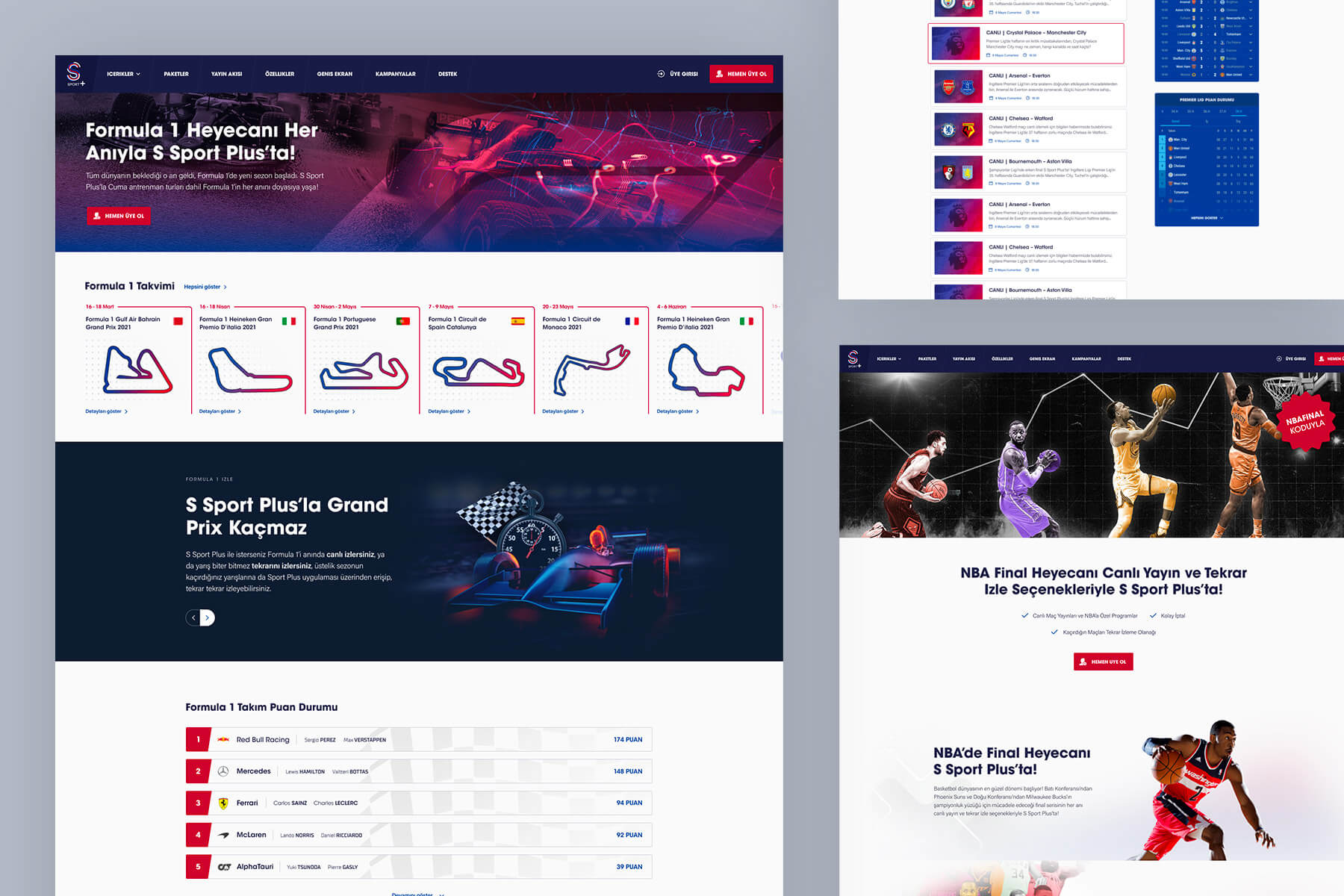 Results are staggering with a 100% performance increase on load tests done by Amazon engineers and a desktop website loaded under 0.5seconds, confirmed by Core Web Vitals.
We look forward to continuing our engagement with SSportPlus and helping further their mission of being the leader in the cross streaming platform in Turkey.
Reach out today to discuss how Asquared can help your organization.