With over 390 million images on its platform, Shutterstock.com is arguably the biggest global supplier of stock photography and footage. Asquared has been tasked with maintenance of their WordPress websites, including Shutterstock Blog, starting in 2020; continuously improving the existing theme and adding new features as needed.
However, with the rollout of Google's Page Experience Update, the older theme was unable to keep up with the modern coding standards and practices. Considering there were about 15+ Unique landing pages, 150+ SCSS files, 70+ JavaScript files, and 120+ Font files, this was no easy task.
It was also important to make sure that the navigation was clear, allowing users to find their way quickly and easily through the site, surfacing more content while reducing the number of user clicks required.
Starting with High – Fidelity Wireframes
Shutterstock Blog is a Multi-Site Network with 11 languages with editors from all over the world. We needed to take into consideration how editors from different countries interact with the WordPress platform, and what functionalities they would like to use in the next version of the Shutterstock blog.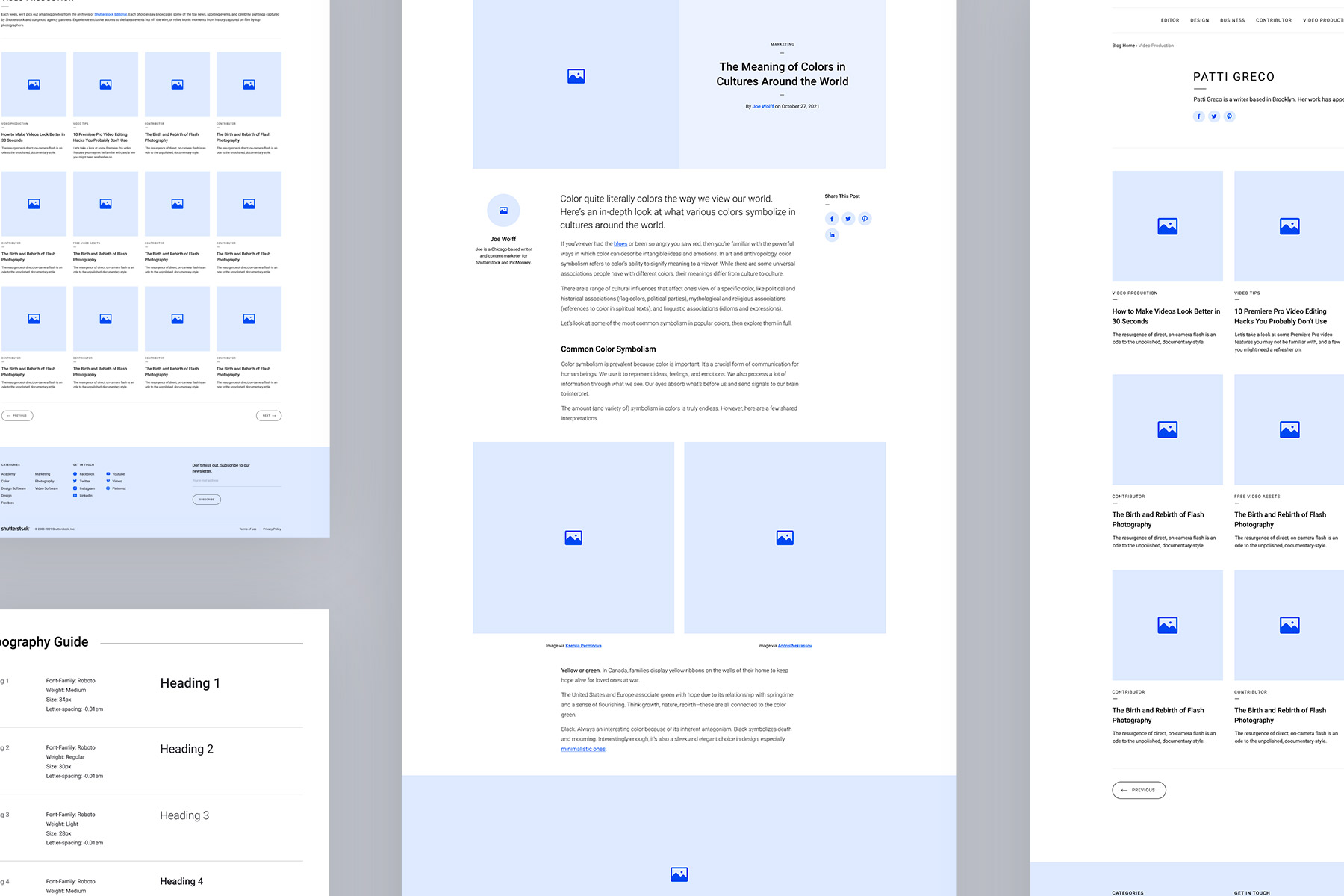 This is why we started with a high-fidelity wireframe that elevates the overall network experience through an improved UI, better categorization of content, and more organized delivery of the messages. We wanted to create a seamless, and unified digital experience.
This was no easy task considering there were 15+ custom templates such as 2022 Color Trends, which will be affected by the theme change.
Bringing color
The next step in the transformation is bringing the wireframes to life. Our designers integrated the design language used on the main Shutterstock.com website together with the feedback from Shutterstock editors. Our approach resulted in a flexible, sustainable, and secure layout that inspires editors to create more vivid content using Gutenberg Block Editor.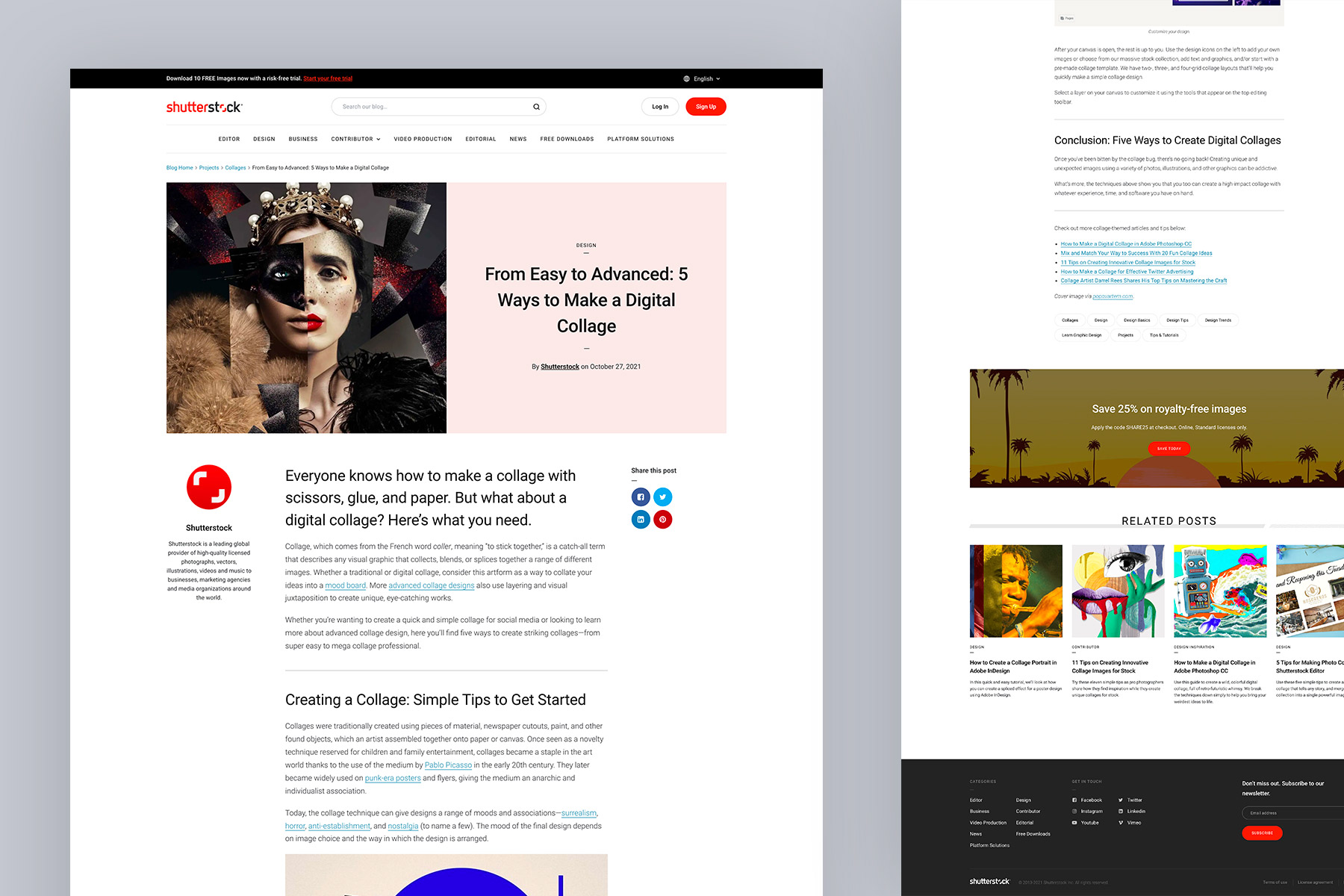 A Continued Partnership
We'll continue working with Shutterstock to further optimize their websites, adding new functionalities as per editor requests through our retainer plans. This partnership stands as an example of how Asquared can consistently deliver high-quality design and development work.
If you're looking for a website that puts you in the driver's seat, leave us a note. We'd love to help.