As of writing this post, ShiftDelete.net is Turkey's 75th most visited website with 700k+ daily visitors and 1.5 million comments. Asquared was tasked to deliver a suite of tools to accelerate the publishing process, better support editorial teams, and increase time spent on-page as well as increasing the engagement between the website and their YouTube channel, with 1.6 Million subscribers.
During discovery, Asquared collaborated closely with ShiftDelete editorial team to gain a thorough understanding of their needs. Editors wanted a more visual article editing experience with added tools to cross-link between posts and other network sites.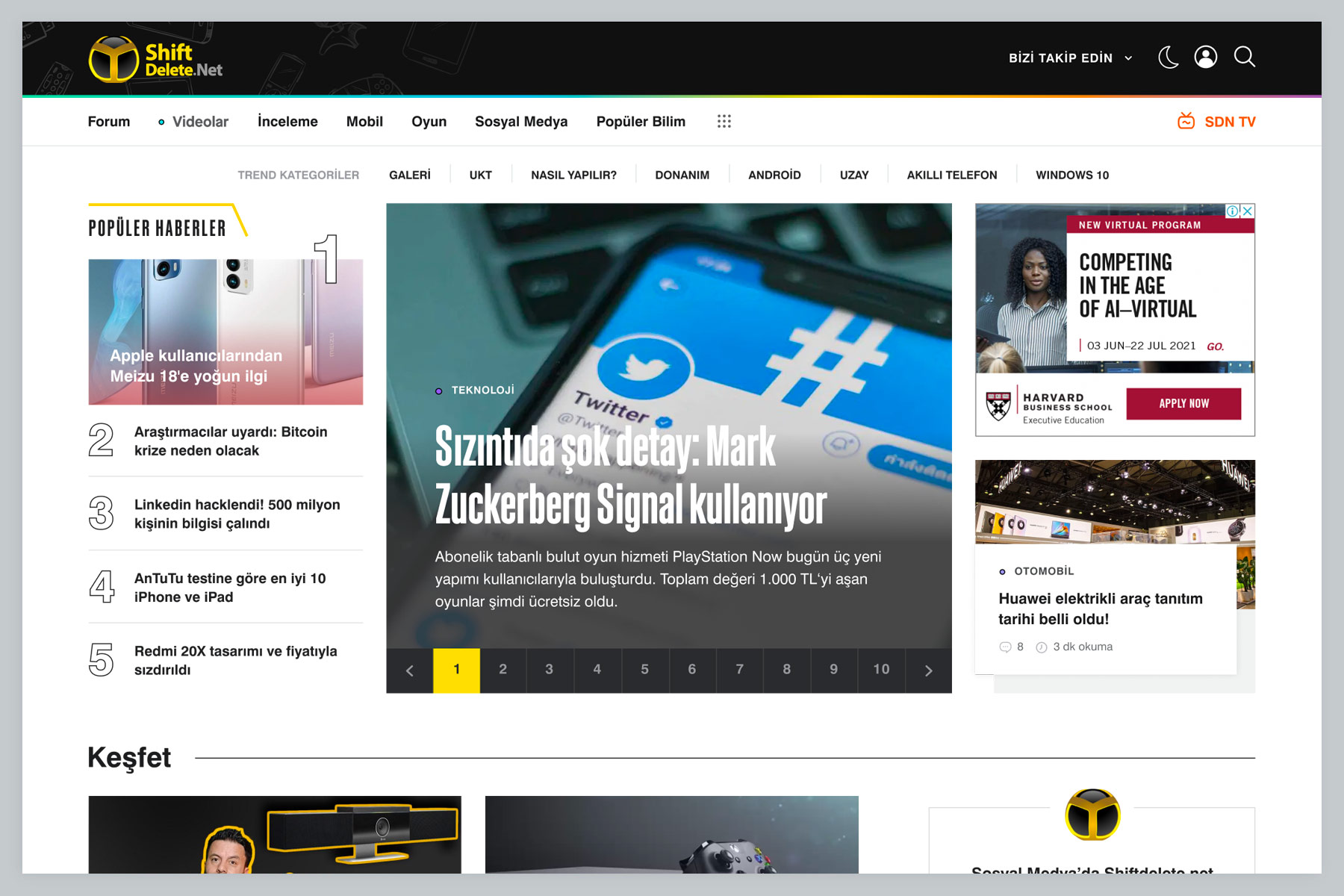 New Features & Improvements
ShiftDelete was paying hefty CDN and server fees to upkeep their sites. Their media library consisted of 100k+ images with different image sizes.
With the help of JetPack and its free Content Delivery Network and Post Views counter, we were able to cut their CDN fees to $0 and decrease their server load by removing a number of plugins and old Post Views integration.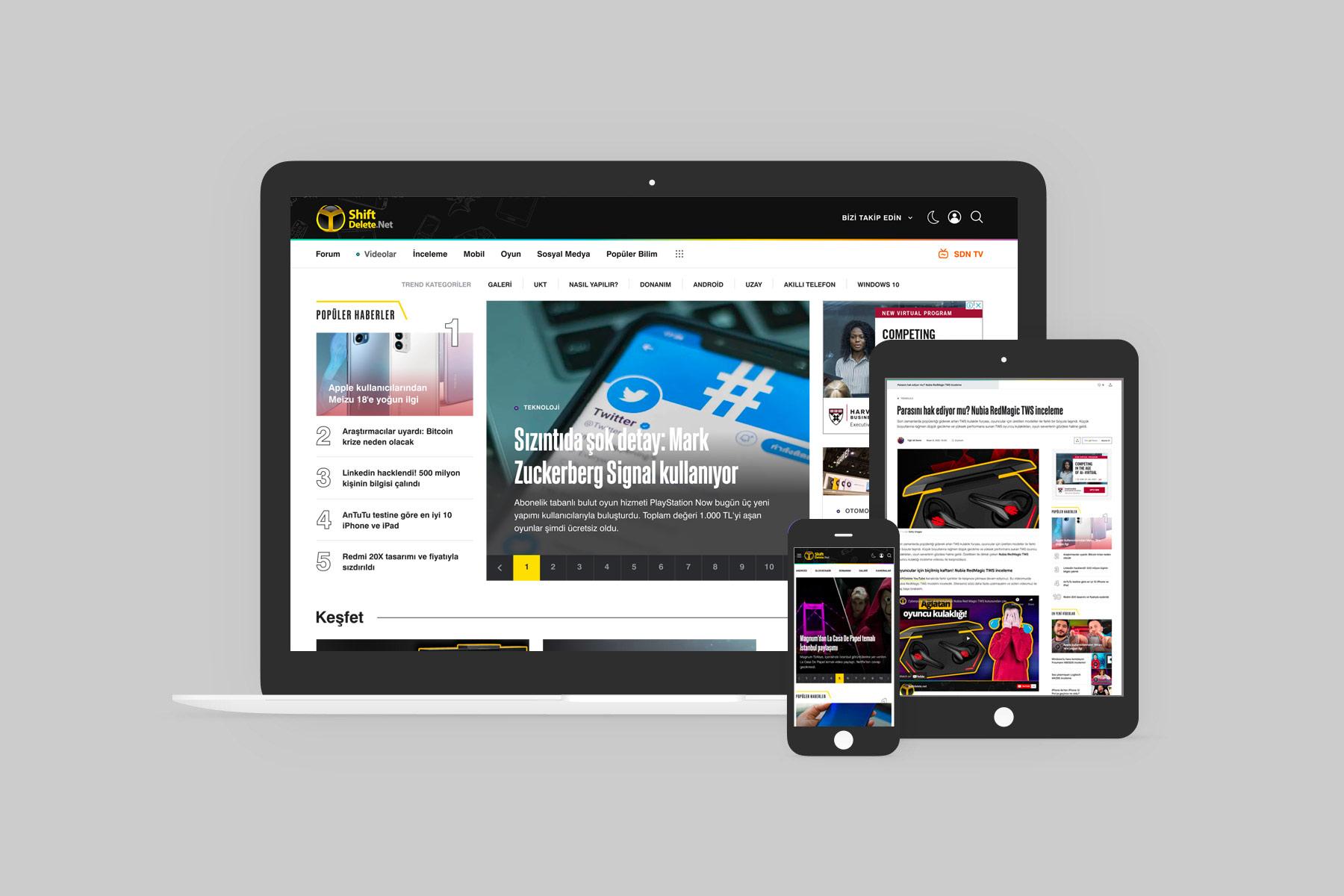 We focused on improving the User Experience with the new design, also improving SEO ratings at the same time. With 130+ categories and 15K + tags, the site needed better user navigation and less information clutter.
We assigned different categories to improve user cognition of data presented in different sections. Decreased the number of tags to around 13K to improve Google Crawl Budget spending.
To increase the number of pages visited per user and decrease the bounce rates, we implemented a custom Gutenberg block that provides user-friendly cross-link between related posts.
There is also a section of author-recommended posts that can be selected by the authors to link to their previous articles on the same topic.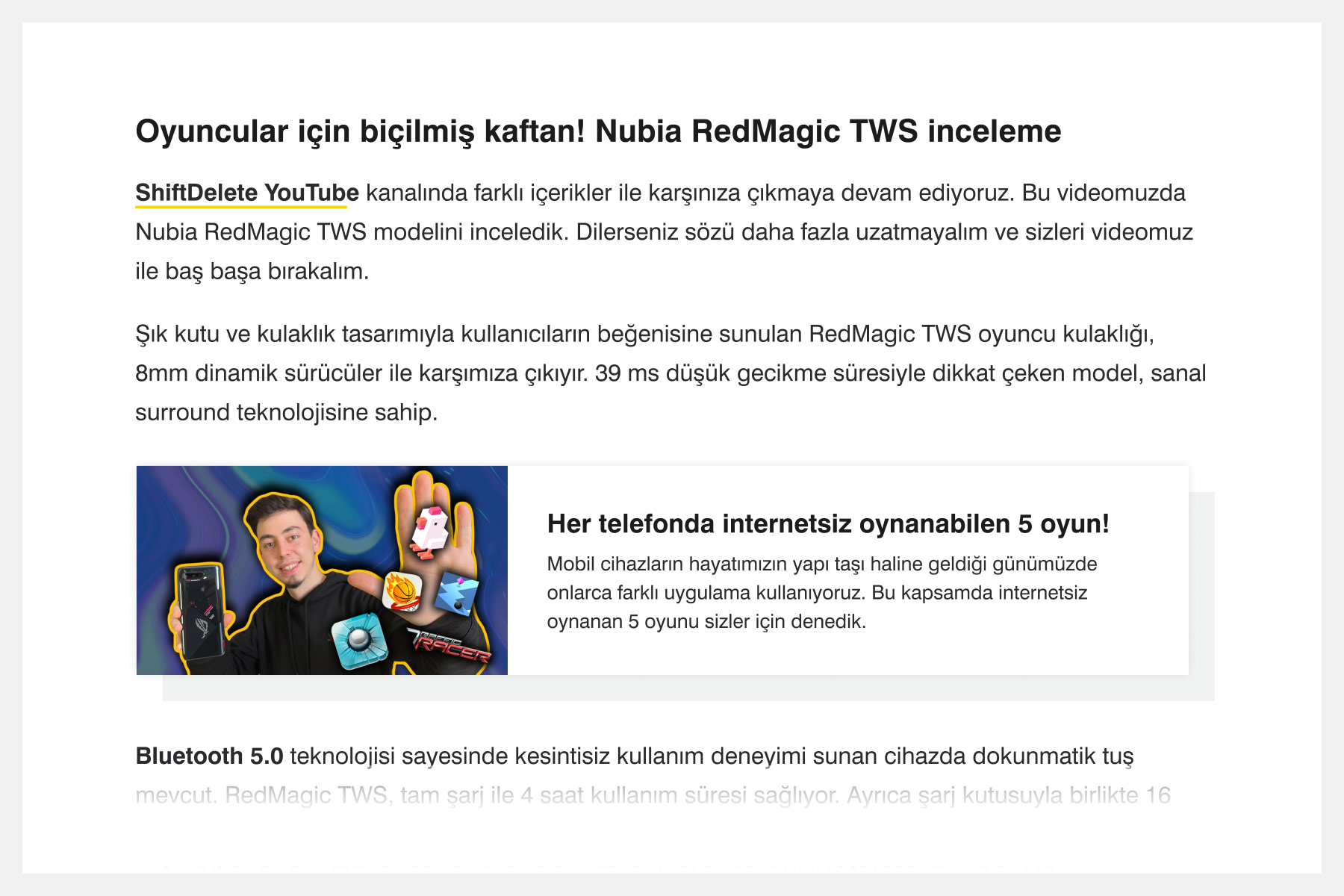 Below, you can find a gallery of implemented functionalities and designs for ShiftDelete.net.
Different Gallery layouts – Slider & Vertical Scroll
Mobile menu with blurred background contents
Unique Login & Registration pages
SDN TV section to bring forward YouTube Video posts
Follow dropdown inside header for important social connections and other network sites.