WordPress has become a perfect match for companies all over the world that want to build an online presence since it is a free, open-source, responsive, SEO-friendly, and user-friendly content management system (CMS).
As a result, it should come as no surprise that WordPress now powers 42.1 percent of all websites in 2021, up from 35 percent in 2020. At the moment, WordPress is used by at least 28,183,568 active websites.
If you've been seeking for some great WordPress website inspirations, here are ten of the most popular and engaging websites powered by WordPress.
Walt Disney Company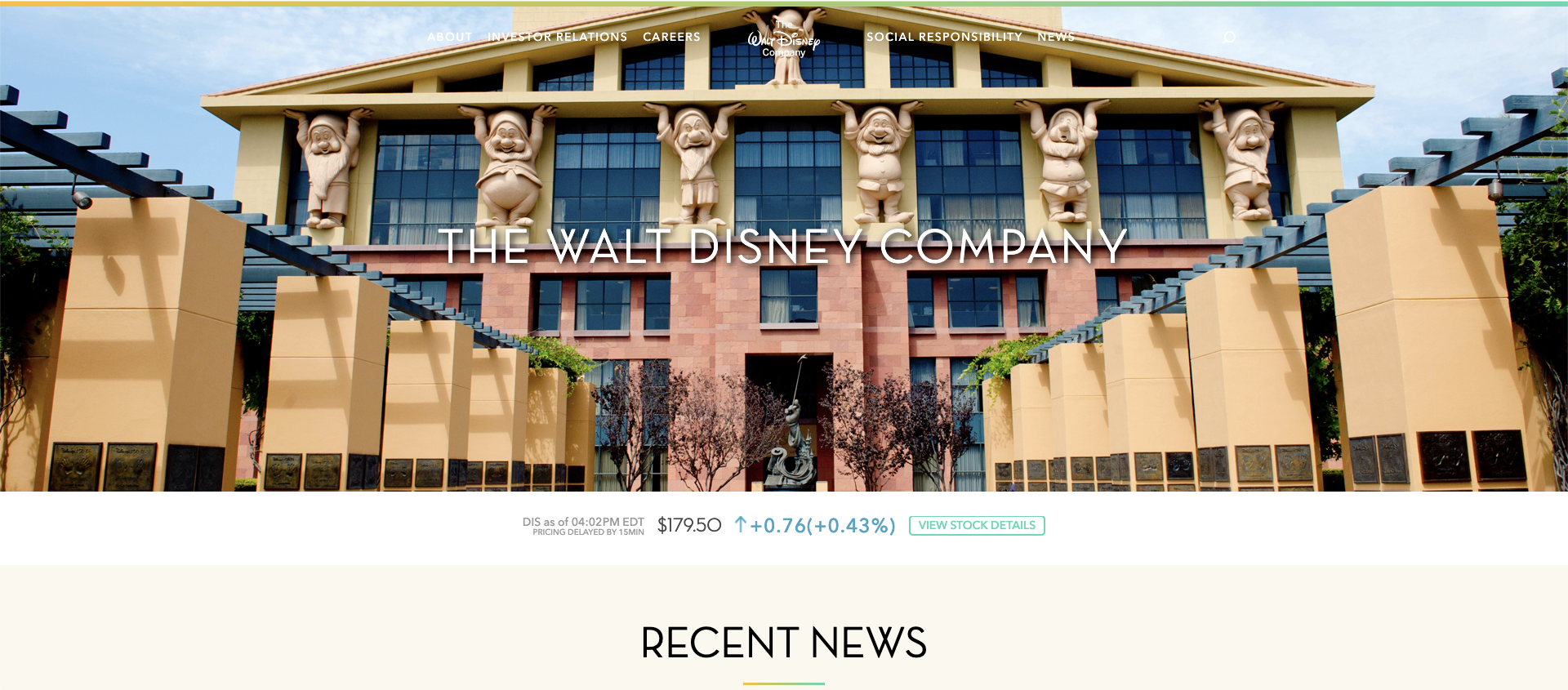 The Walt Disney Company needs a dependable, powerful platform for its main website. This website, which is managed on WordPress, features a wide banner image on the homepage and a sleek navigation menu.
The website is full of colorful pages and even dynamic fonts and buttons, all of which support the company's aim of providing a pleasant, enjoyable experience.
The Obama Foundation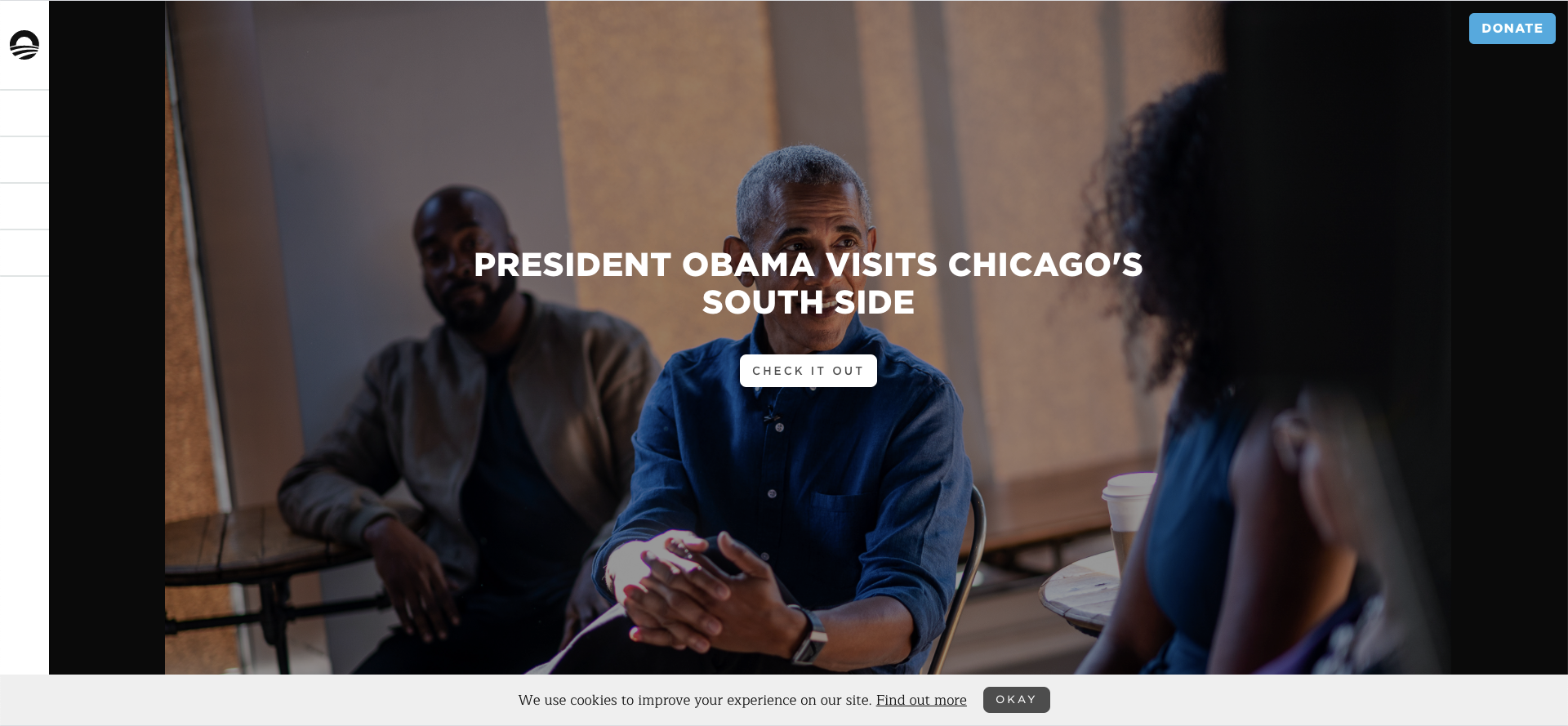 Former President Barack Obama's non-profit organization's website has a sophisticated, one-of-a-kind design that complements the foundation's vision and goal. It makes use of big fonts like Maintree on paragraphs and Gotham SSM on the headers.
On the left, Obama.org features a collapsible navigation menu that pops up on mouse hover. Aside from typography and a clean, basic design, the website makes use of graphics, social media feed, and videos to provide users a professional yet engaging user experience.
TED Blog
Committed to the promotion of "ideas worth sharing," TED is a non-profit organization that has gained popularity through organizing conference events. The inaugural four-day TED conference took place in California in 1984, and the organization has gradually expanded since then, supporting ideas that are changing the world through a variety of projects.
The world's largest TED conference gathers the world's most influential minds and individuals to give 18-minute talks. Following that, their talks will be available for free on TED.com.
WordPress powers the TED blog, which is a subdomain of the main website. The TEDblog has been using the Jetpack plugin since 2014, which combines aesthetic, security, and scalability into one package.
Microsoft News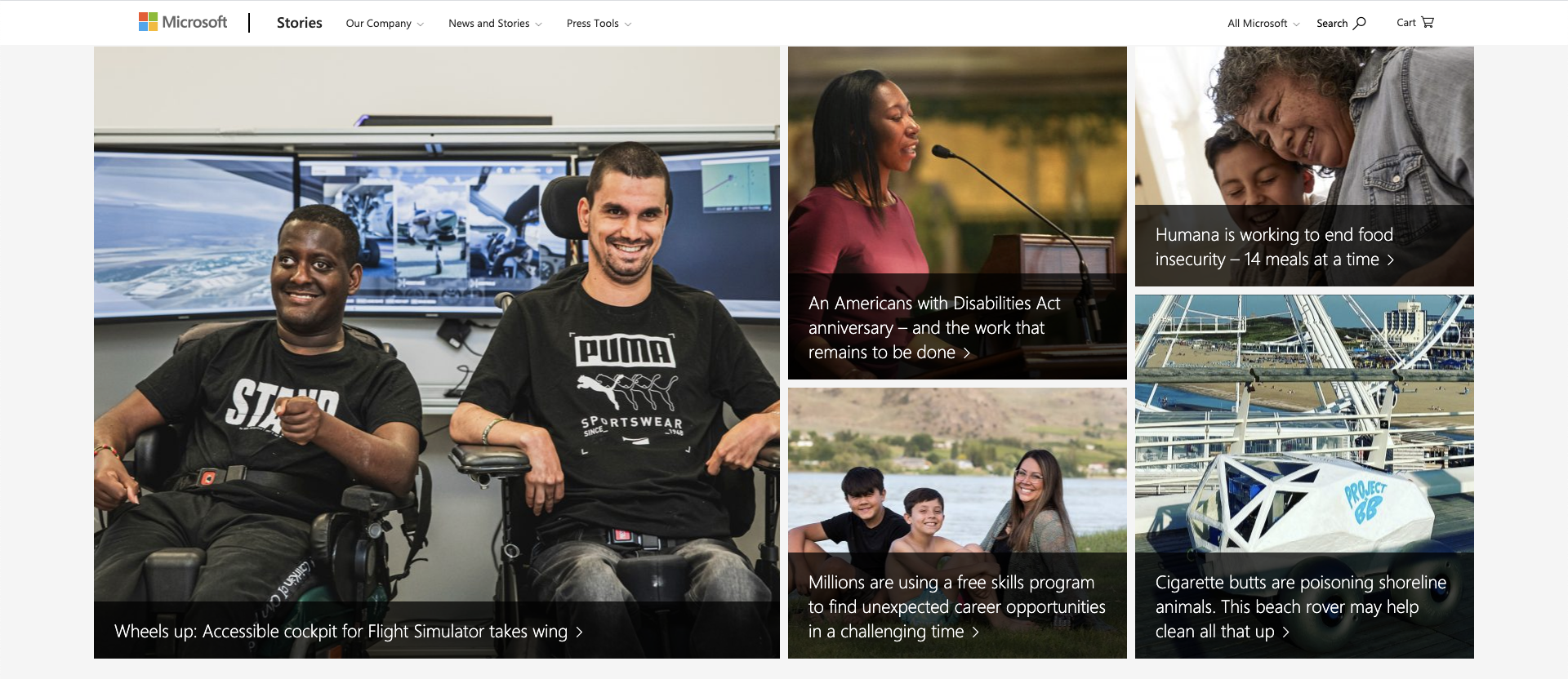 Microsoft, founded in 1975 by Bill Gates and Paul Allen, is one of the most powerful corporations in the world, with a market share of more than 76 percent in desktop operating systems. Microsoft chooses WordPress for its news site, despite being one of the leading businesses in the technology market. Microsoft News includes new features, social blogs, and current events.
Microsoft News is famous among people who are interested in technology news and updates, too, and it's only a few clicks away from the home page.
TechCrunch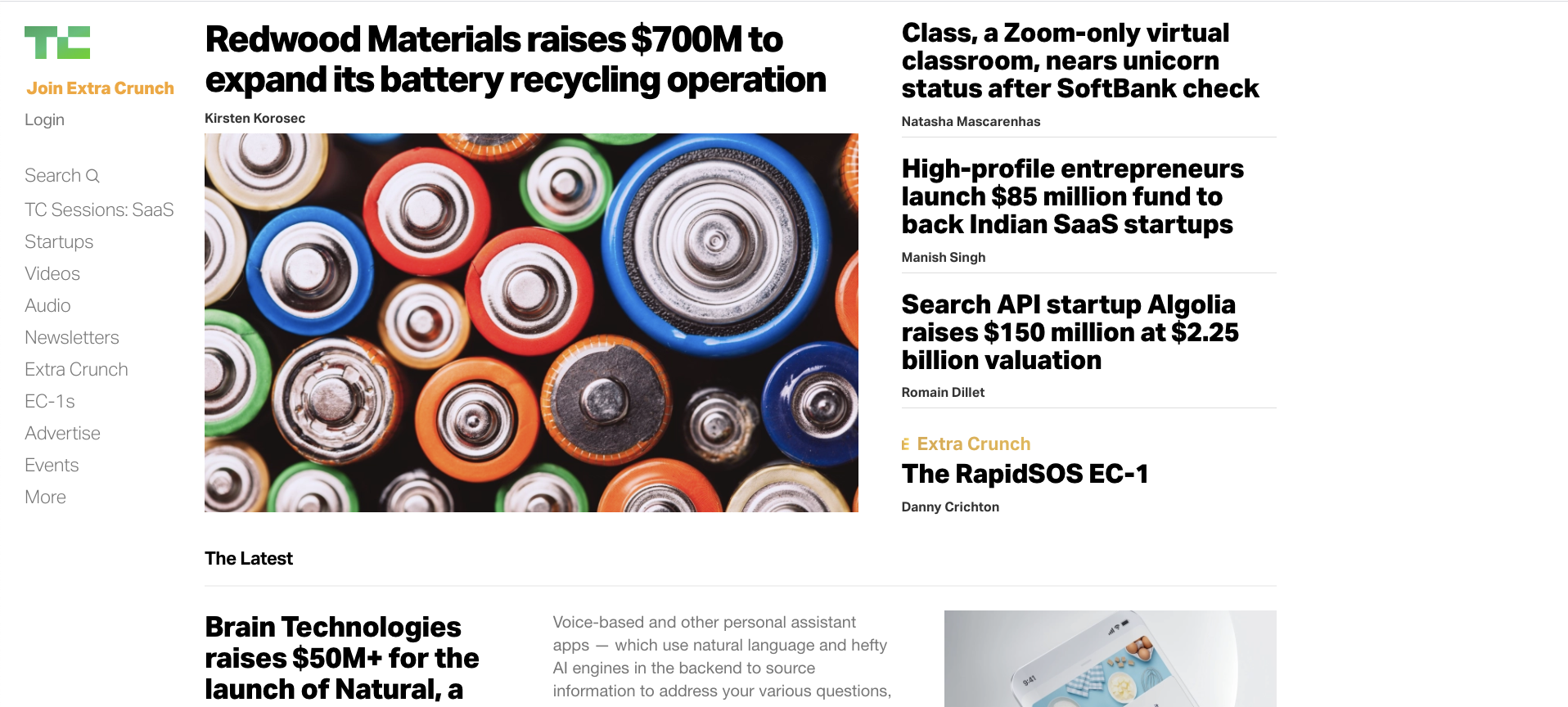 TechCrunch is a well-known website that covers business and technology news stories. It covers a wide range of topics, including startups, new technologies, and current trends.
Its webpage has a grid-style interface. The posts are shown in chronological order, with a video portion at the bottom. TechCrunch is a WordPress-powered website that shows how it is possible for a website with a lot of content to publish product reviews, news items, company profiles, and more in a simple style.
Angry Birds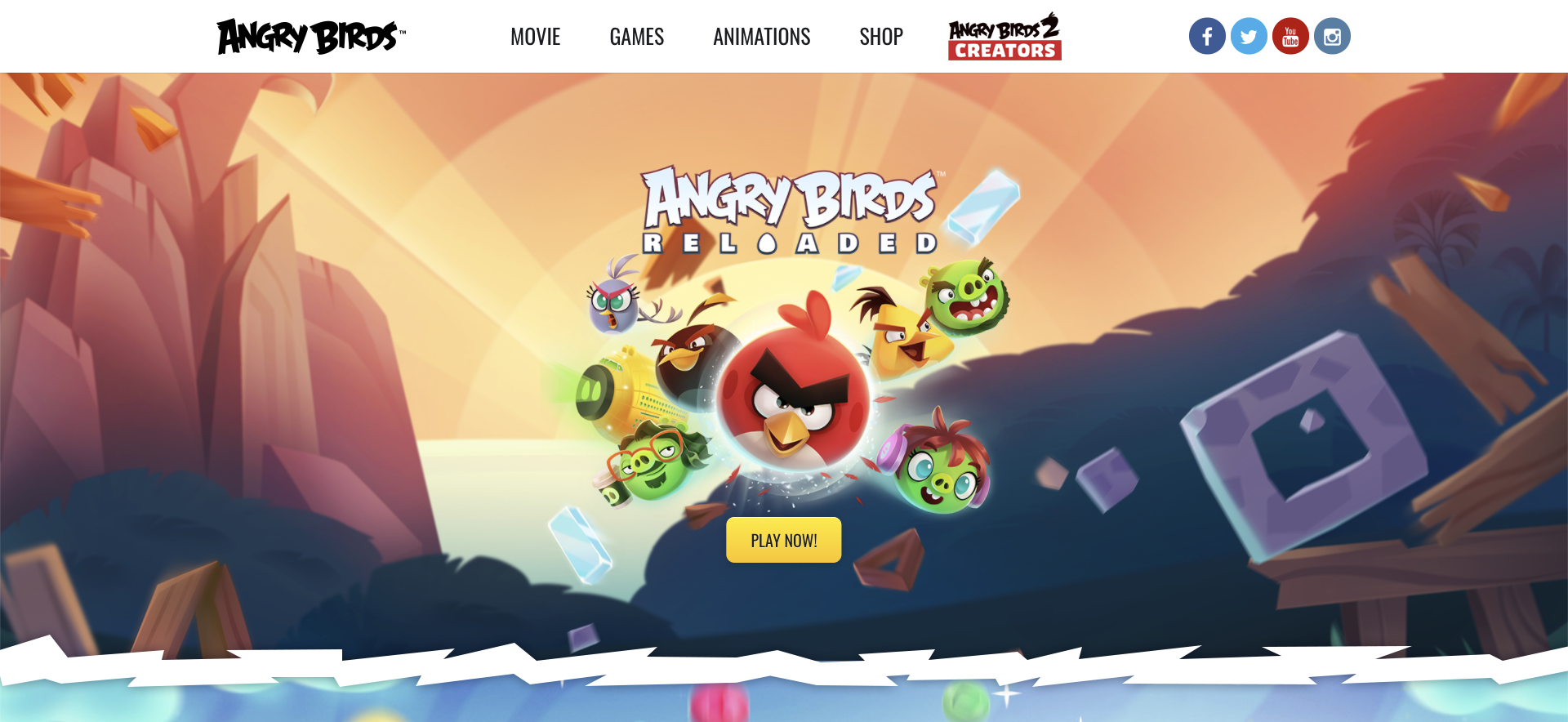 Angry Birds has become a global craze in the mobile gaming market since its beginnings over a decade ago. However, the brand has extended into entertainment, with, film, TV program, apparel, toys, and more now available.
The official Angry Birds website was built using WordPress and features a basic interface with captivating visual images on the background of each page. It's also where you'll find the game's download link.
BBC America
The Watch, Killing Eve, and Orphan Black are all broadcast on BBC America, a digital cable network. Its website material is primarily centered on its television shows and schedules, which include natural history documentaries and science fiction drama series.
A boxy layout and a dark color palette characterize this website's design. Movies may be streamed, teasers and trailers can be viewed, the blog can be browsed, and items can be purchased through the online store.
BBC America's CMS is WordPress, which is also included in the WordPress showcase. When it comes to hosting, BBC America continues to rely on Dyn and Akamai. The platform is used to broadcast music and video files over the internet.
Sony Music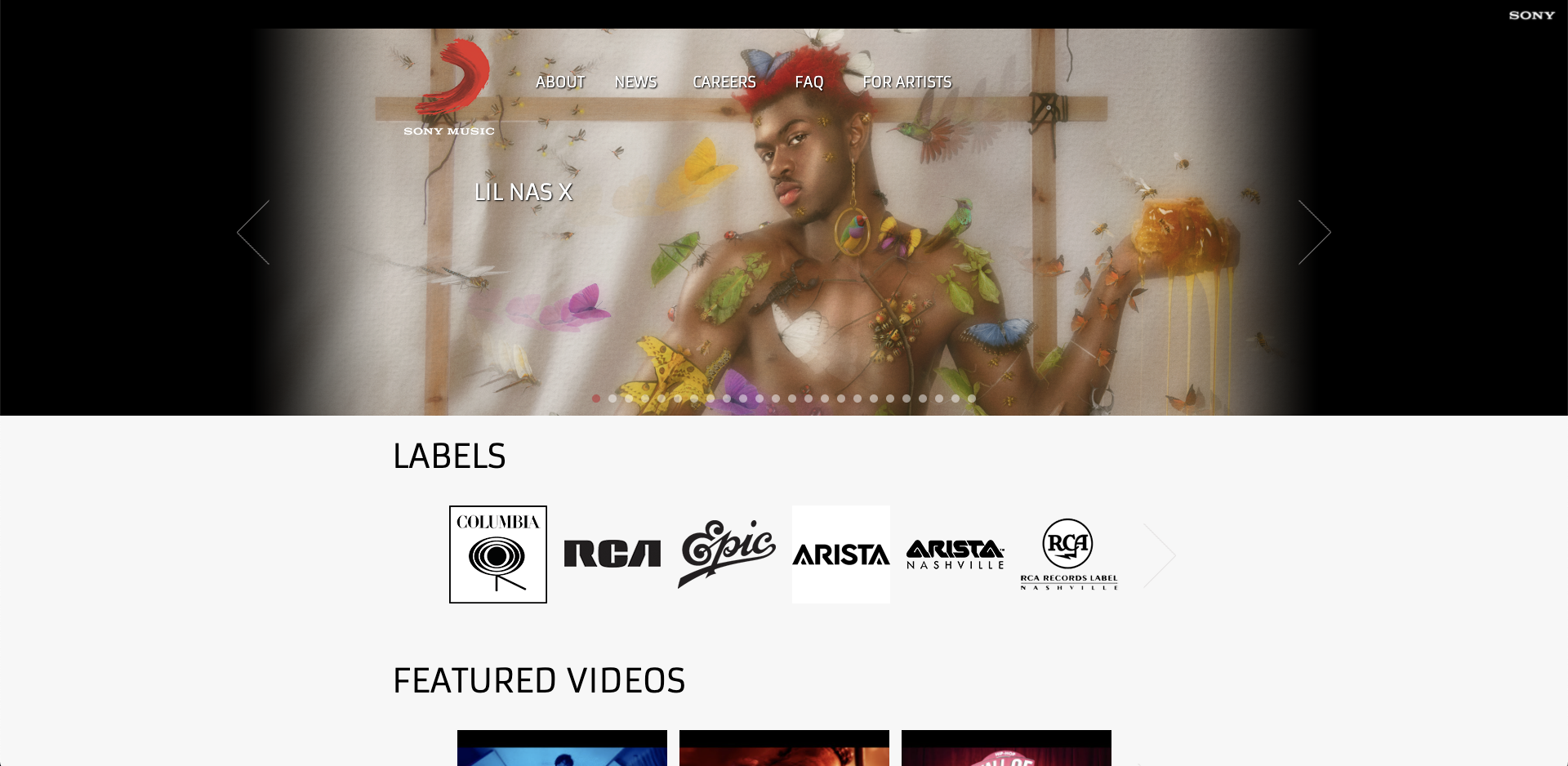 Sony Music Entertainment is an international record label that owns a number of well-known music labels and manages a diverse variety of performers such as Harry Styles, Beyonce, and Mariah Carey. The website for Sony Music is built on WordPress and has a clean and basic design.
Artists are shown in a grid arrangement with links to their official websites. Lists arrange the other pages, such as the homepage, news, and FAQs.
The Sun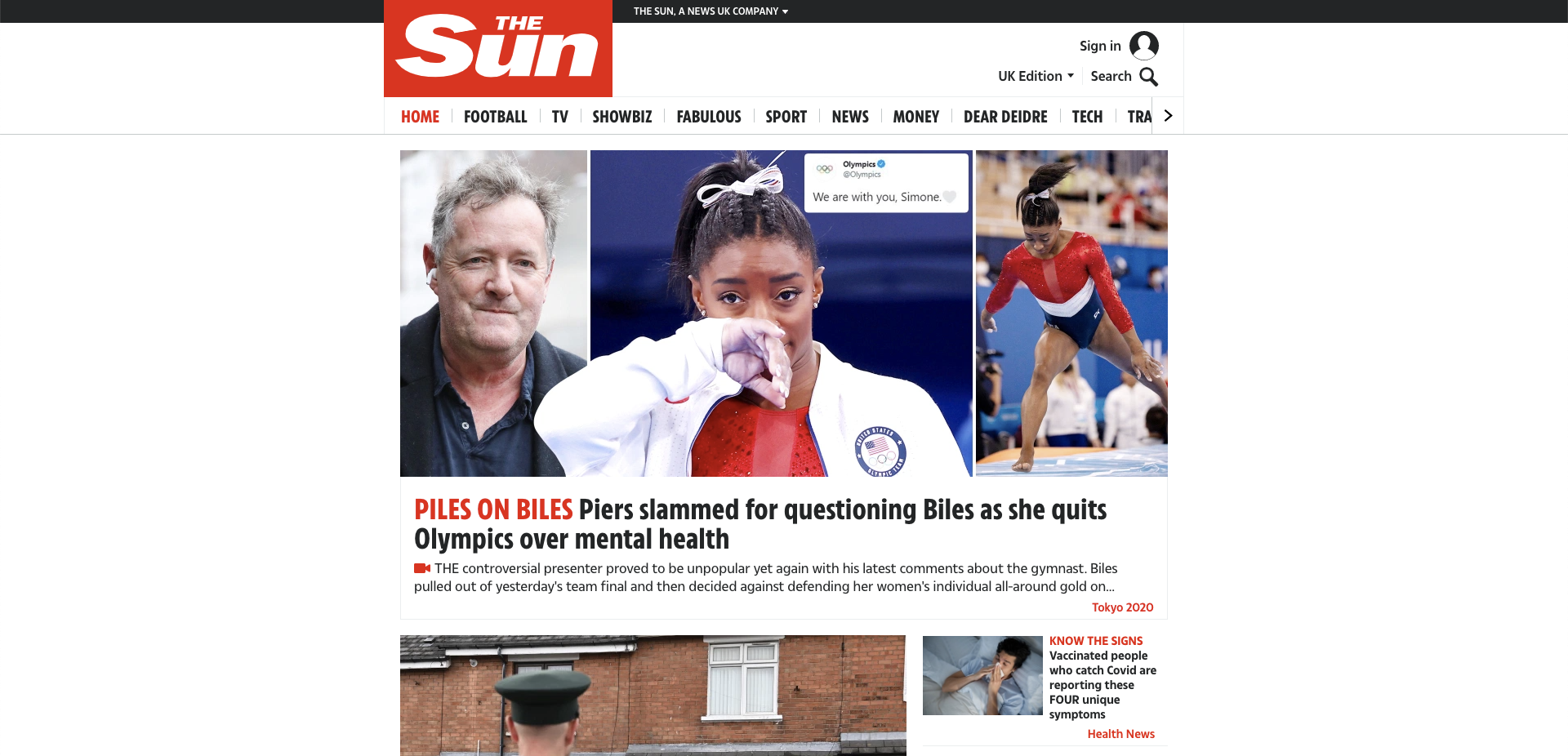 The Sun is one of the most widely circulated newspapers in the world. According to the British news organization, it was the most widely read newspaper in 2018, with 9.89 million print readers and 33 million internet users.
The Sun, which has been built with WordPress, generates 100% organic traffic, with 62.33% coming from direct searches. The Sun is ranked 6th in the news and media category and since 2014, the online edition of the newspapers has been utilizing WordPress 5.4.4 and has been using Google Analytics for audience monitoring, application performance, and online traffic reports.
White House
The United States government's official website is Whitehouse.gov. and it is among the top ten most popular WordPress sites in 2021. In other words, the authorities own the website, and the .gov domain indicates that it is formally managed by the United States government.
The website's material is organized like a portfolio, with official and up-to-date news and operations during the president's tenure. The website is designed to provide updates on the president, vice president, and their families. It also publishes speeches, announcements, press releases, and other White House-related material.
WordPress is a versatile content management platform that can be used to build almost any sort of website. However, having actual WordPress sample websites to take ideas from may be beneficial when developing your own site.
A lot of businesses, institutions, and governments are using WordPress for their official website, demonstrating the CMS's usability and reliability. WordPress sites cover the world and are utilized in virtually every field, from technology blogs and design studios to media organizations and e-commerce businesses.