It's hard to make money with a WordPress site if no one knows about it. In order to improve brand loyalty and income, you need to be able to create organic traffic as well as maintain a high user retention rate.
Good thing that it's possible to keep your website's audience interested and grow your fan base in a number of different methods. To keep consumers coming back for more, push notifications have a solid reputation. WordPress plugins are all you need.
If you're interested in adding WordPress push notifications, this guide is for you. Here, we'll go through the advantages of doing so, and we'll provide a list of plugins that you can install.
How Do Web Push Notifications Work?
Short messages about recent activity that may interest your audience are included in the alerts you may set up for your WordPress site, just like smartphone push notifications. Users will see them even if they're not actively visiting your site.
It is also worth noting that you will only receive notifications from those who have agreed to receive them. Subscribers to your site can do so using a pop-up window on your site or one of their browser's own.
There are a variety of triggers you may use to deliver notifications, which you can configure using the platform you use. For example, welcome messages, new content notifications, abandoned-cart prompts, promotions and discounts, recent comments, and product or other announcements are all examples of what they might be used for.
In certain cases, you may want to send out push alerts for all of these situations. There is no doubt that they will help you improve your user engagement, generate more people back to your site, and maybe even raise your income and conversions.
Advantages of Using A Web Push Notification Feature On Your Website
Push alerts have the benefit of being immediate, as opposed to email updates. As soon as a person opens their web browser, they'll notice your message in the notification area.
Additionally, because web push alerts do not go into spam bins, you should expect a better open rate. Guaranteed and prompt delivery are the norm. As soon as they view your message they have the option of taking action.
It is logical that push notifications have higher opt-in rates than email. User contact information is not required in order to keep them up-to-date and they don't have to worry about clogging their inboxes with unnecessary emails either.
It's easier for customers who see the alerts in their browsers to take action on your site and complete a purchase or take advantage of a flash deal. As if that wasn't enough, about 46 percent of push subscribers become repeat customers.
With a WordPress push notifications plugin, you may enjoy all of these advantages on your website. You can manage all of your alerts in one place by linking your preferred notification provider to your website.
Top 3 Web Push Notification Plugins For WordPress Websites
There are a number of WordPress plugins that allow you to connect your site to some of the most popular push notification systems.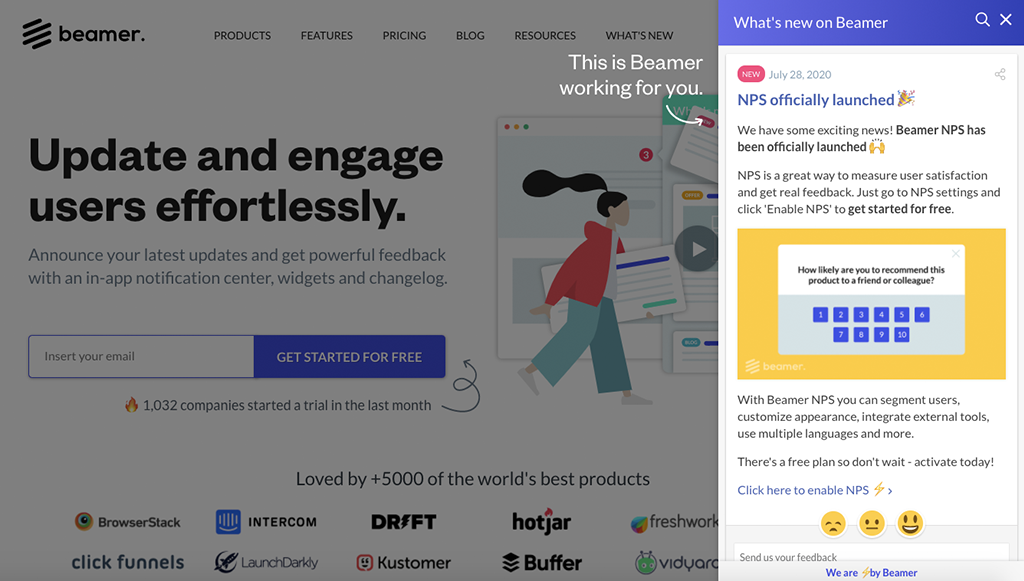 Beamer
You won't receive push notifications from most of the plugins on this list, Instead, they connect your site to third-party platforms capable of managing that aspect of the process.
WordPress Plugin Directory has a number of these kinds of service providers, and Beamer is one of them. A notification center that pops up as a sidebar when people visit your site may also be created with this tool.
Your notifications can include images, videos, and GIFs, as well as specified Call To Action (CTA) links that direct users exactly where you want them to go. You can also customize your notification center design and integrate it with your site's look and feel, and you can get immediate feedback from your users.
Beamer accounts are required to utilize the WordPress plugin, which is free. As long as your website has at least 1,000 members, you may set up a free notification center using one of these without charge.
You'll need a Beamer Pro subscription if you want to make actual push notifications starting at $99 a month for up to 10,000 members. However, keep in mind that the cost rises as more people join your website.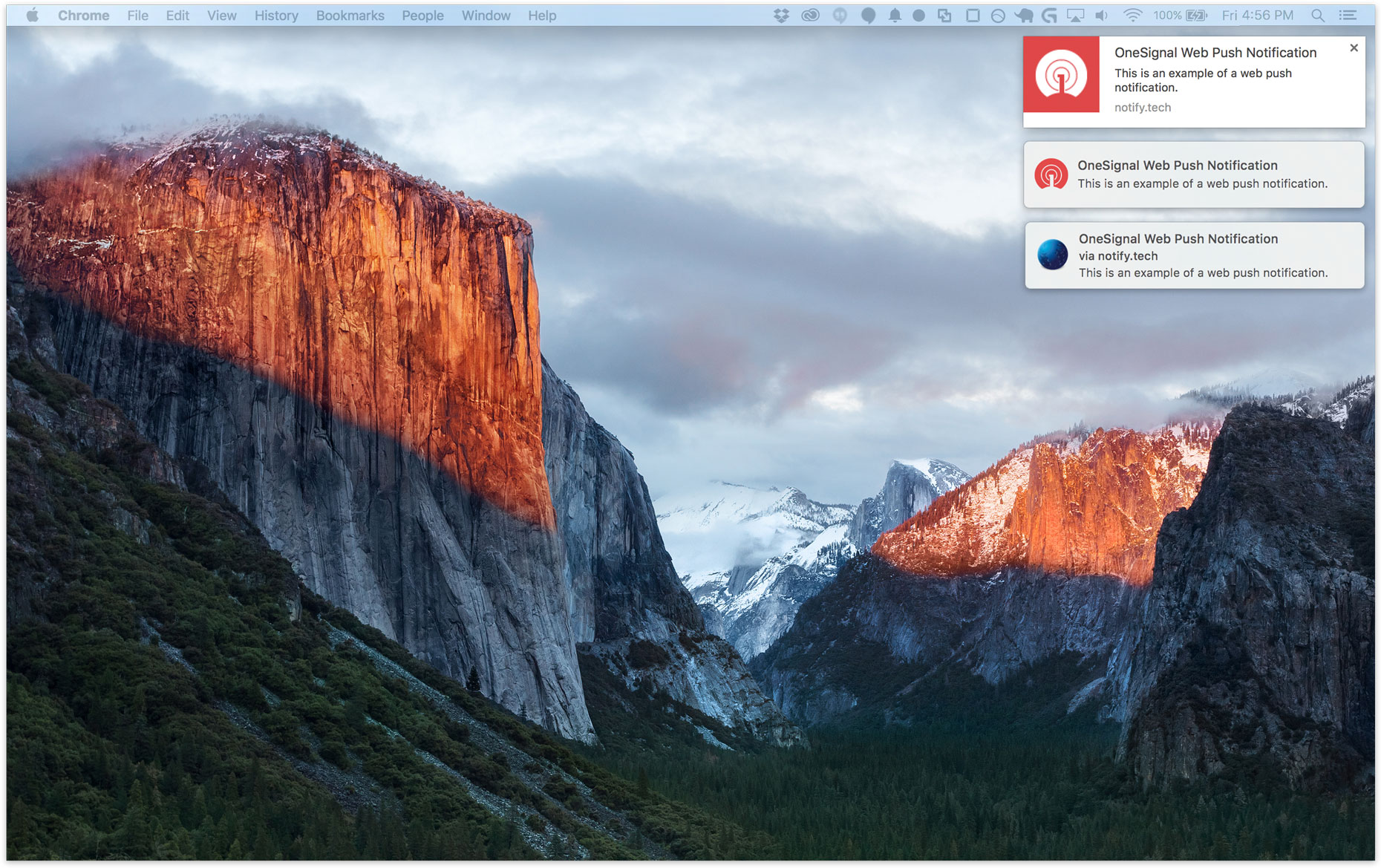 OneSignal
OneSignal is an excellent platform for producing push notifications because of its user-friendliness and feature-rich nature. Using OneSignal's capabilities in your WordPress dashboard is as simple as installing its plugin, which is the most widely used of its sort.
OneSignal, the most popular push notification service, is dependable and has a proven track record of re-engaging visitors. Customize and tailor your notifications so subscribers see notifications relevant to their interests, A/B test your alerts so you can continually adapt and enhance them, send mobile push notifications through the use of your WordPress site without the need for an app, and optimize notifications for triggers like new content.
If you'd want to start delivering alerts using OneSignal's WordPress plugin, you'll need a OneSignal account. Because they're so cheap, especially for tiny websites, they're an excellent option. You may send as many alerts as you want to as many people as you want for free.
Additional user segments and message templates are included in paid subscriptions, which start at $99 per month. As your business grows, OneSignal can scale with you, which makes it a great choice for startups.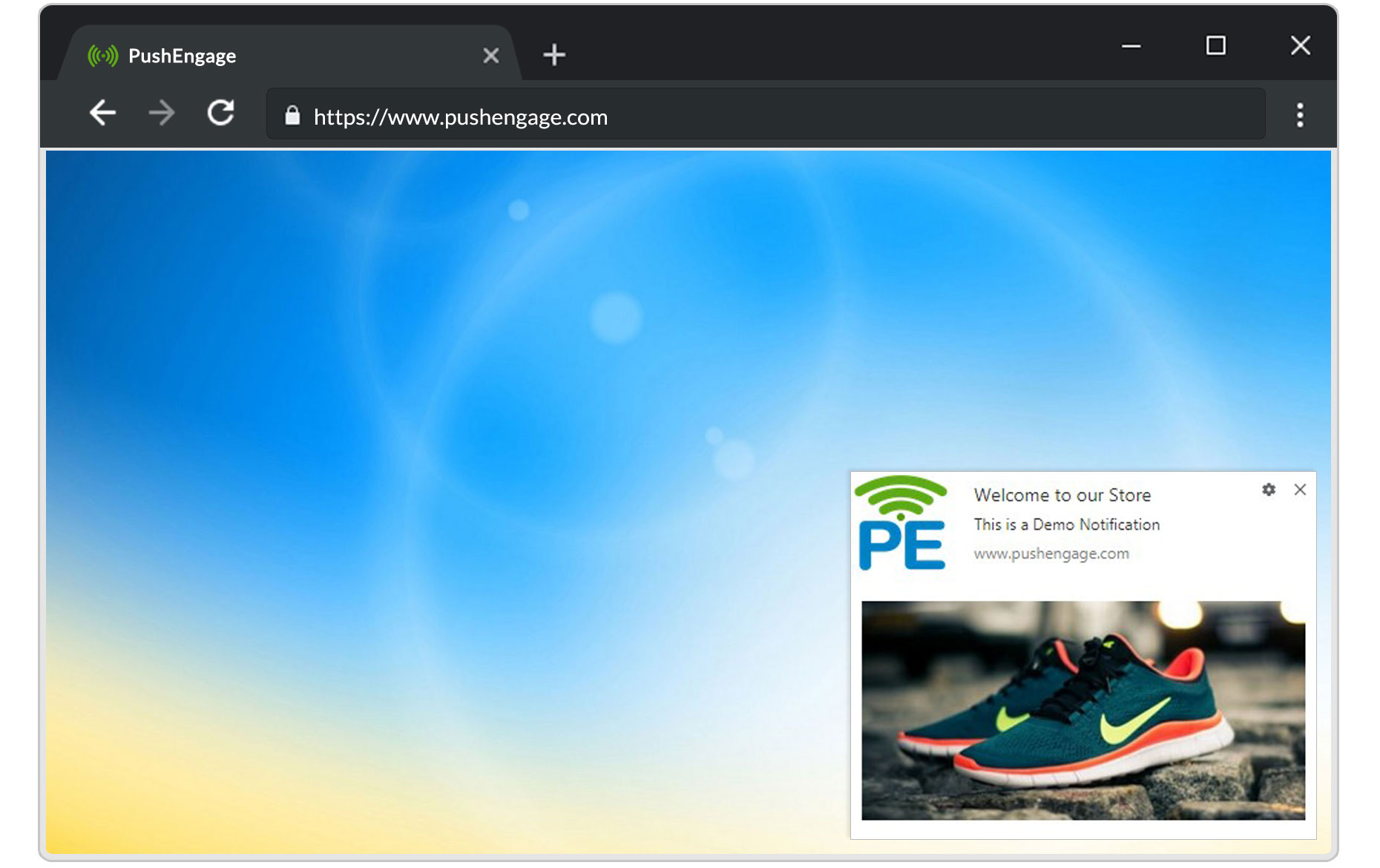 PushEngage
Any marketing plan may benefit from the use of analytics. Increasing user engagement and boosting conversions is much simpler when you can observe how your efforts are going and pinpoint exactly what is connecting with your users.
To help you improve your alerts, PushEngage provides an easy-to-use dashboard for tracking CTRs and opt-in rates.
Using the free PushEngage plugin, you'll be able to start accumulating subscribers immediately. Additional features include drip integration for advanced advertising campaign features, multilingual option, seven opt-in popup configurations with custom messaging, auto-triggered and scheduled notifications for creating a variety of campaigns, and Drip integration for advanced marketing campaign features.
With PushEngage, you may start with a free account, but it's not possible to send more than 120 alerts each month until you upgrade. Business options start at $29 a month and come with unlimited alerts and support for 5,000 users.
Conclusion
An important part of any website's long-term success is the ability to keep visitors around for a significant amount of time. In order to keep your subscribers engaged with your brand, you may use WordPress web push notifications.
Here, we've outlined a number of solutions that can help you achieve your user engagement and retention goals by using web push notifications. WordPress users have found OneSignal to be a good option as it is dependable and has an impressive track record but you can consider other plugins like PushEngage and Beamer as well.