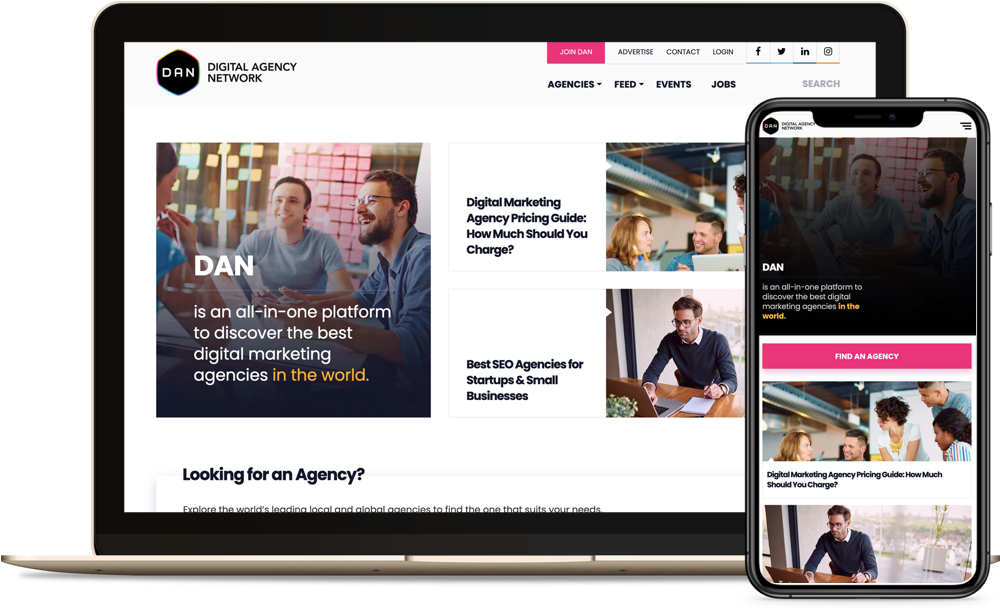 When it comes to duties, routine maintenance, and technical assistance, running a website requires a significant amount of effort. It's difficult to operate a WordPress site since the development of your website does not stop once it's live. In reality, there is quite a bit of work to be done in order to keep the website functioning.
Consider your website to be a park. A park needs everyday, quarterly, and yearly maintenance or it will degrade and become completely unattractive to visitors or tourists. You've worked hard to create and build your website. Now that the site is fully operational, it will require regular maintenance to keep it working properly and your business functioning. WordPress support retainers can do these for you instead.
WordPress Retainers Explained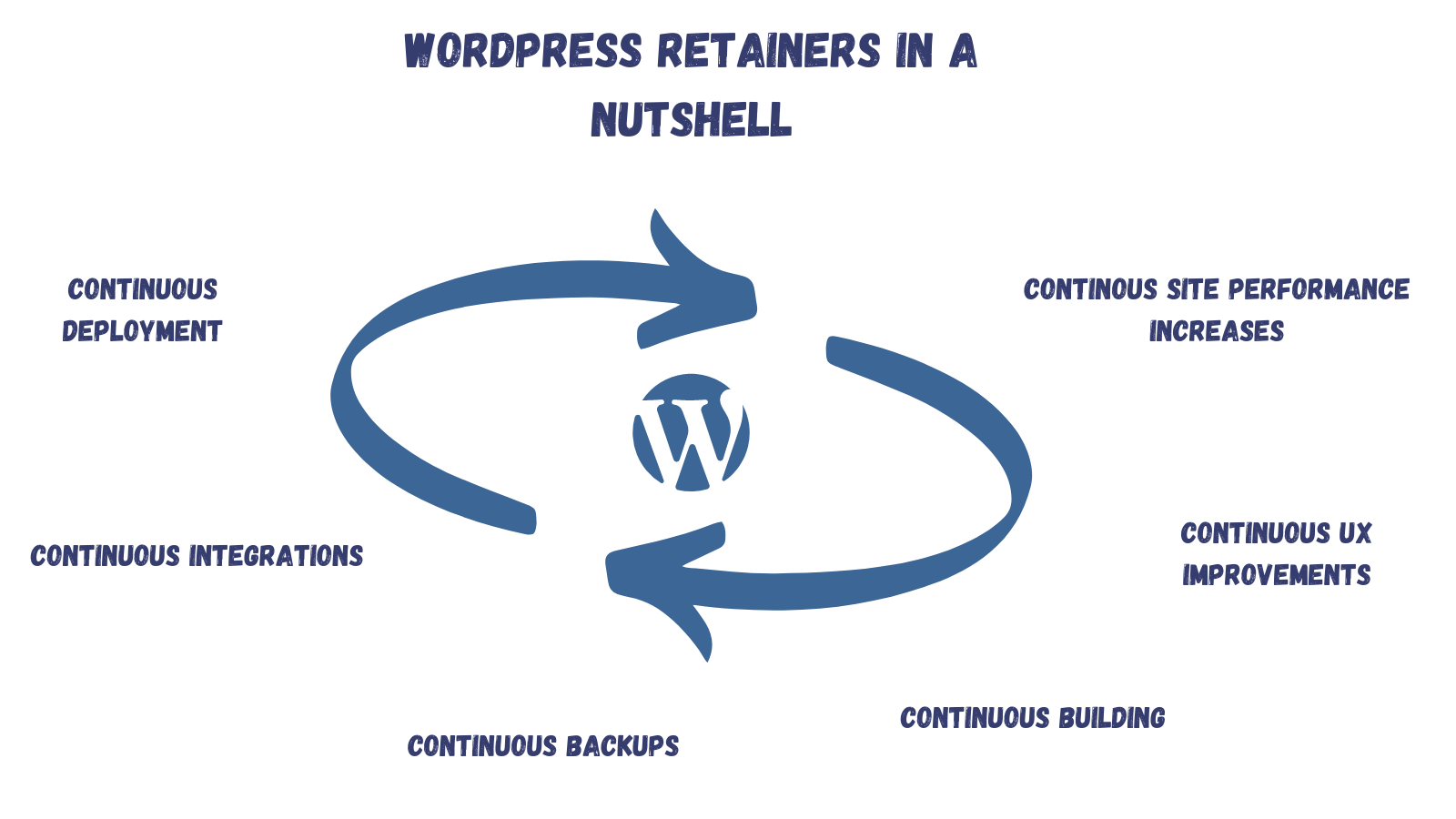 A "retainer" is a word usually used to describe legal services rendered by a lawyer. When you employ a lawyer "on retainer," you pay the lawyer a nominal fee, possibly every month, in exchange for legal services when you require them. A WordPress retainer is an individual or organization that you engage "on retainer" to assist with continuous website maintenance.
You may now hire a WordPress retainer to help you maintain your site functioning smoothly. WP Retainers provide a mix of assistance and maintenance as needed. They will guarantee that your site is stable and functional, among other things. A WordPress retainer may also assist with the development of new features and functions. In a nutshell, they will assist you in managing your complete website.
An expert firm will also collaborate with you to make sure that your website converts as many people as possible by performing frequent UX evaluations backed up by analytics data to streamline your sales process and complement your marketing program.
Whenever new functions and features, including a new webpage, new API integrations, new projects, or promotional materials need to be delivered on a regular basis, your retainer should be available to assist you and keep you ahead of the game. Hiring a professional WordPress Development Agency on retainer helps in managing the full procedure and guarantees that your website remains ahead of the competitors.
Consider a WordPress retainer to be a partner that handles the technical parts of your website so you can concentrate on other aspects of your business.
Benefits of Having a WordPress Retainer
Here are a some of the advantages that a WordPress retainer agency can provide you and your company:
Cost-effective
Website management is a comprehensive task; consider the cost of employing someone on-site only to maintain your business's website working without any issue. A WordPress expert (team or agency) might be a more cost-effective solution, especially if your company is on a limited budget. You just pay a minimal monthly charge and use their services on demand.
It will also be easier to afford a retainer service since it will have a fixed price each month. However, if you only contact a WordPress expert in an emergency, it is much harder to calculate how much funds to allocate for their services. With a retainer, you will always know how much money you're spending each month.
Time-efficient Maintenance
WordPress retainers offer a specialized service to manage and keep your site operating which includes everything from content, CSS styles, theme, plugins, broken links, design upgrades, WP core updates, page layouts, and other elements of your website.
Furthermore, they have the expertise required to maintain the site functioning. You won't have to seek for manuals or other material on how to solve technical issues, make adjustments, and so on. It gives you more flexibility on managing your time, enjoying vacations, and focusing on the other aspects of your business.
Ensures Website Security
Because WordPress is among the most prominent CMS platforms available, it is vulnerable to hackers. With a WP retainer, you'll have someone to monitor your website on a regular schedule, which makes detecting a hacking issue faster and more efficiently. In addition to maintaining daily backups, your retainer will be able to eliminate malware and repair your site. They will also be able to identify bugs, run security scans, block spam, and do other things.
A WordPress retainer and specialist will also guarantee that your site is constantly updated, secure from attacks, and that the theme and plugins are functioning correctly.
Provides Priority Assistance
When there is an issue, you can expect a quicker response. With a WordPress retainer, priority assistance is available when you require it.
You may also rely on WordPress professionals that know the platform inside and out. They have the expertise to assist you in resolving issues swiftly and simply.You will know who to contact immediately, rather than having to search for a service provider who can assist when your website is having issues.
Search Engine Optimization
SEO is an essential element of building a website, since it is required to make the site effective in terms of lead generation and engaging with consumers.
A WordPress retainer will ensure that your website speed is topnotch and is optimized for search engines in order to maintain your business at the top of the search results page.
Gives Website Analytics Assessment
With a WordPress support retainer, you'll have a partner who can generate reports that provide insights into the traffic and online commerce of your site.
They can audit and examine analytics to assist you in improving and updating your company's website, ensuring that it remains relevant and visible in search engine rankings. You won't have to perform difficult site research since the WordPress specialist will do it instead.
Develops Partnerships
When you hire a WP support retainer, you will develop a long-term partnership with an expert who is familiar with your company and knows how to manage your website. They will be able to keep your website on track with your business objectives.
Indeed, the longer you work together, the more the WP support service will understand how your business operates, the details of the organization, and will effectively become a valuable member of your company's team.
Conclusion
Aside from routine maintenance and technical assistance, there are a range of website monitoring tasks that must be performed on a frequent basis since the work on your website does not end after it has been launched. This is where a WordPress retainer can help.
Having a WordPress support retainer gives you several benefits at a reasonable cost. Most importantly, you will have a partner who will provide you with a sense of security since you will not have to stress yourself about website maintenance. Your WordPress retainer will keep you up to speed on analytics and search engine optimization.